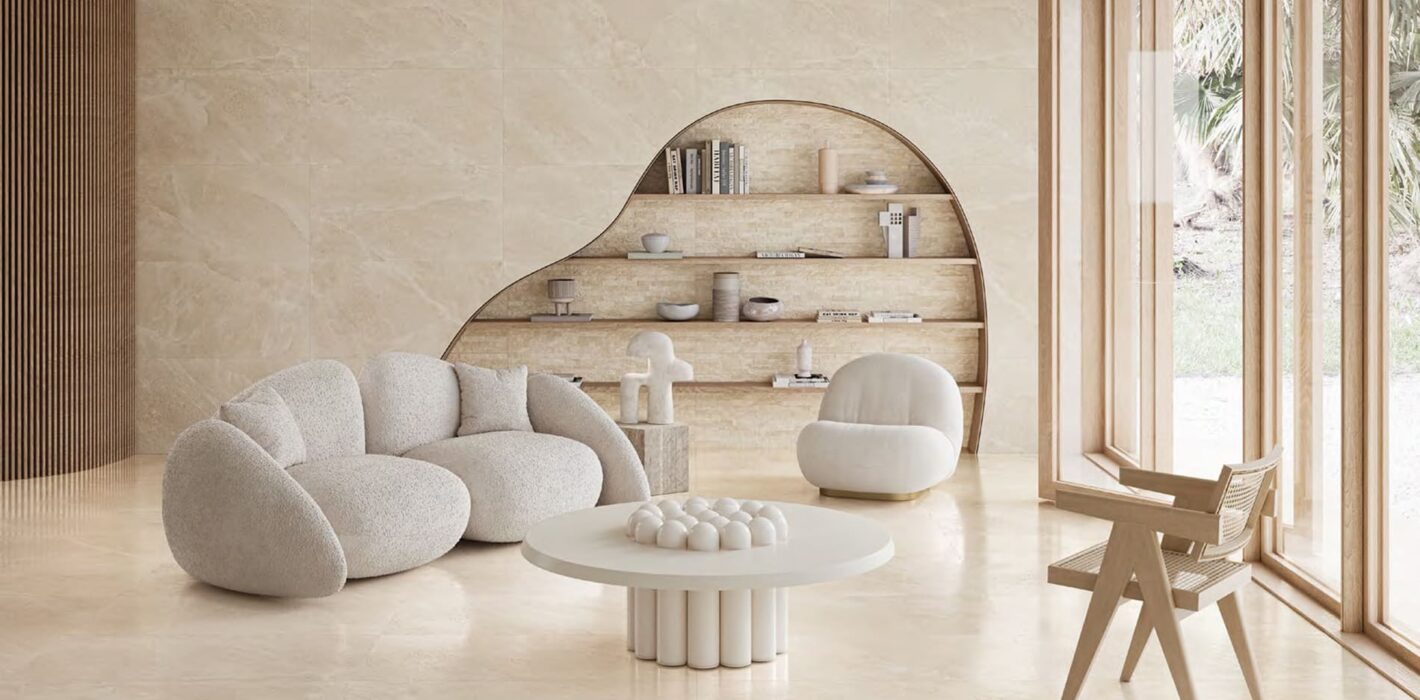 Japandi Interior Design Style
In the captivating world of interior design, a trend that has been gaining more and more enthusiasts is the Japandi style. This unique fusion combines the serenity and minimalism of Japanese design with the functionality and warmth of Scandinavian design. The result is a balanced and harmonious aesthetic that adds a touch of elegance to any space. In this section, we will delve into the distinctive features of Japandi style in tiles and how you can incorporate it into your home to create environments that reflect the beauty of simplicity and functionality
1. Japanese-Inspired Tiles:

Transform your space effortlessly by incorporating tiles inspired by Japanese nature. With designs featuring motifs such as cherry blossoms, bamboo, and elegant geometric elements, these tiles authentically reflect the serene essence of Japan.
2. Neutral Color Palette
Furthermore, dive into the soothing ambiance of Japandi style with soft, neutral colors. Combine tiles in shades of white, dark grey, beige, or light wood to create a serene and harmonious atmosphere.
3. Natural Textures

Moreover, when selecting tiles for your space, consider the timeless appeal of natural materials such as wood or stone. Opting for these textures not only brings warmth but also adds depth to your surroundings. Experience the enduring charm of natural travertine tiles, showcasing a classic elegance that stands the test of time.
4. Open Spaces
In Japandi design, we value open and clutter-free spaces. Opt for large tiles to create a simple and spacious feel in your design, perfectly aligning with the calm and uncluttered essence of Japandi aesthetics.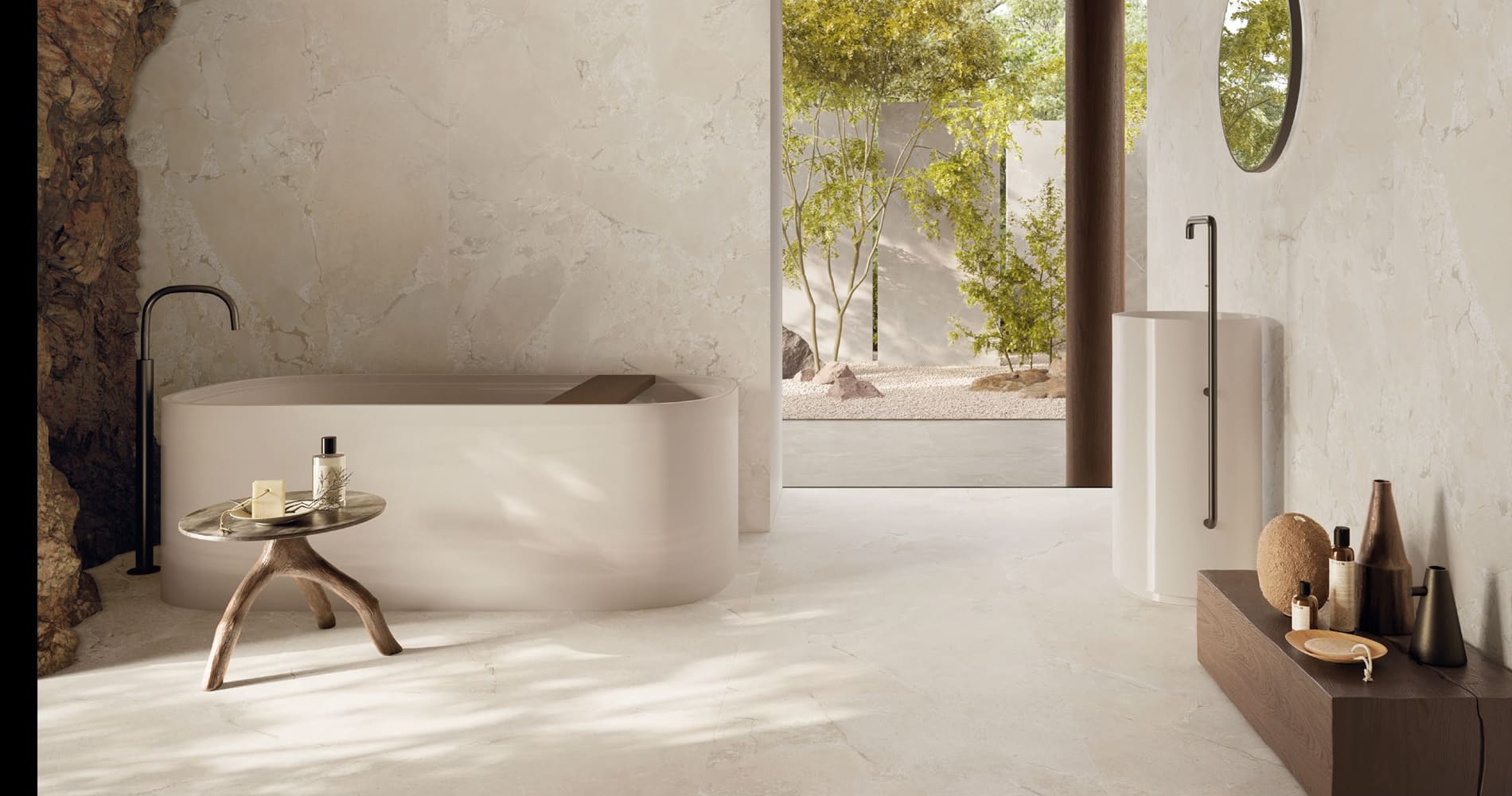 5. Minimalistic Layouts
Maintain a clean and minimal tile layout to highlight simplicity and functionality, which are fundamental aspects of both Japanese and Scandinavian design principles.
6. Zen-Like Bathrooms
Additionally, elevate your bathroom into a Zen-inspired retreat by incorporating elements such as deep soaking tubs, pebble flooring, and tiles that mimic the natural textures of stone or wood. This thoughtful design approach not only fosters a serene atmosphere but also transforms your space into a tranquil spa-like experience, where relaxation takes center stage.
7. Combination of Materials
Moreover, to infuse added variety and depth into your Japandi-inspired space, consider blending different tile materials. Experiment with porcelain, ceramic, and natural stone to introduce a diverse range of textures, elevating the visual appeal of your design and creating a captivating atmosphere.
When incorporating Groove Tiles and Stone's tiles, you can attain a Japandi style distinguished by sophisticated minimalism, a neutral color palette, natural materials, and harmonious design. This approach underscores quality, meticulous attention to detail, and a harmonious connection with nature, resulting in tranquil and elegant spaces. Each tile contributes to crafting a distinctive Japandi ambiance within your home.